Held in collaboration with the Kozmetsky Center at St. Edward's University, this session will feature leading specialists of the academic and business communities on various aspects of Cuban society, economy and foreign policy offering a diversity of perspectives on Cuba and the United States-Cuba bilateral relationship.  Our objectives for this evening event are to heighten student and public awareness of political and economic circumstances in contemporary Cuba, and to explore various policy options for achieving long-term desired end-states in the United States relationship with our geographically close neighboring nation of Cuba.  The session will devote significant focus to assessing the state of Cuba's economy, investment opportunities and potential contributions of the American and Texas private sector and civic engagement to Cuba's future and the development of the United States relationship with the island of Cuba.  Our confirmed expert contributing speakers:
Carmelo Mesa-Lago, Professor Emeritus of Economics, University of Pittsburgh
Rafael Velazquez Perez, Professor of Law at the University of Holguín (Cuba) and University of Vigo (Spain)
Emilio Morales, President and CEO of The Havana Consulting Group in Miami
Margaret Crahan, Senior Research Scholar and Director of the Cuba Program at the Institute of Latin American Studies at Columbia University (former Director of the Kozmetsky Center, St. Edward's University)
Jorge R. Pinon, Director, Latin America and Caribbean Energy Program, Jackson School of Geosciences, The University of Texas, Austin
The forum will be in the Jones Global Events Center from 7:00-9:30 PM.
---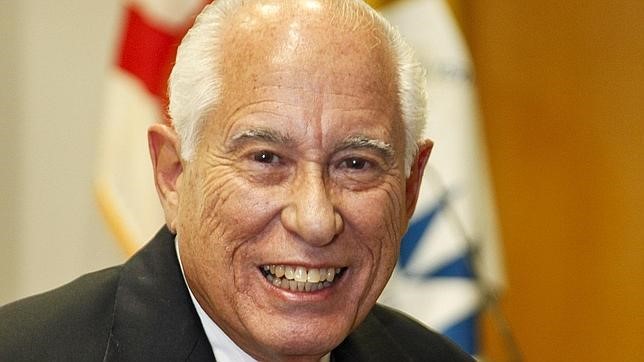 Carmelo Mesa-Lago is Distinguished Service Professor Emeritus of Economics and Latin American Studies University of Pittsburgh, has been a visiting professor in 8 countries and lecturer in 39, founder and editor for 18 years of Cuban Studies, and author of 95 books pamphlets and 318 articles published in 7 languages in 34 countries, on Cuban economy, social security and comparative economic systems. Recent books on Cuba: Market, Socialist and Mixed Economies: Comparative Policy and Performance (Johns Hopkins, 2002); La economía y el bienestar social en Cuba a comienzos del siglo XXI (Colibri, 2003); Cuba's Aborted Reform (with Jorge Perez-Lopez, U. P. Florida, 2005); Cuba en la era de Raúl Castro: Reformas economico-sociales y sus efectos (Colibri, 2012); Sistemas de Protección Social en America Latina: Cuba (ECLAC, 2013); Cuba Under Raul Castro: Assessing the Reforms (with J. Perez-Lopez, Lynne Reinner, 2013), and main author of Voices of Change in Cuba from the Expanding Non-State Sector (forthcoming University of Pittsburgh Press, Fall 2017). He has worked throughout Latin America as an ECLAC regional advisor, consultant with most international financial organizations, several U.N. branches and foreign foundations. Was President of LASA, is member of the National Academy of Social Insurance and has received: ILO International Prize on Decent Work (shared with Nelson Mandela), Alexander von Humboldt Stiftung Senior Prize, two Senior Fulbrights, Arthur Whitaker and Hoover Institution Prizes, Distinction of ASCE, Best Cuban Educator of the Year, LASA Proze for excellence on research on Cuba, University of Pittsburgh Bicentennial Medallion, Homage for his life work on social security (OISS, CISS) and the Cuban economy (ICS, Encuentro, FIU); selected among the 50 most influential Iberoamerican intellectuals of 2014; finalist in Spain's Prince of Asturias Prize on Social Sciences 2009, 2014, 2015
---
Dr. Rafael Velazquez Perez received his PhD in Sustainable Development and Environmental Strategies from the University of Extremadura and a second PhD in International Private Law from the University of Vigo. He has been a visiting scholar to the law faculty of University of Holguin (Cuba), University of Belgrano in Buenos Aires (Argentina) and the University of Columbia in New York. His most recent works include authorship of a book "Inversiones extranjeras sostenibles" and an editorial, "Las inversions extranjeras sostenibles en la litigacion commercial internacional: formas de solucion de conflictos" (Memorias – 14º Encuentro Internacional de Derecho Ambiental). He has also co-authored "La obligacion de alimentos en el Derecho internacional privado de la Unión europea" (Quantex, Orense, 2009, pp. 271), and "Fundamentos de Derecho procesal civil internacional" (Quantex, Orense, 2009, pp. 217).  Apart from being a permanent partner for the Caribbean, Argentina Environmental Foundation (Fundama), he is a member of the Scientific Society of Constitutional Law of the National Union of Jurists of Cuba and of the World League of environmental lawyers.
---
Dr. Margaret E. Crahan is a Senior Research Scholar and Director of the Cuba Program at the Institute for Latin American Studies at Columbia University. From 2007-09 she was the Kozmetsky Distinguished Professor and Director of the Kozmetsky Center of Excellence in Global Finance at St. Edward's University, from 1982-1994 she was the Henry R. Luce Professor of Religion, Power and Political Process at Occidental College and from 1994-2008 the Dorothy Epstein Professor of the City University of New York.  She serves on the Executive Committee of the Inter-American Institute of Human Rights and is a member of the Boards of St. Edward's University and the Latin American Program of the Woodrow Wilson International Center for Scholars.  In 2013 she was recognized by the government of Brazil for her work on human rights.   Dr. Crahan has received grants from the Fulbright Program, Social Science Research Council, American Council of Learned Societies, Open Society Foundations, the Ford Foundation, and the National Endowment for the Humanities, among others.   She has visited Cuba over 50 times since 1973 for research.  Dr. Crahan has published over one hundred articles and books including Human Rights and Basic Needs in the Americas; Religion, Culture and Society: The Case of Cuba; The City and the World: New York's Global Future and The Wars on Terrorism and Iraq: Human Rights, Unilateralism, and US Foreign Policy (with Thomas G. Weiss and John Goering).
---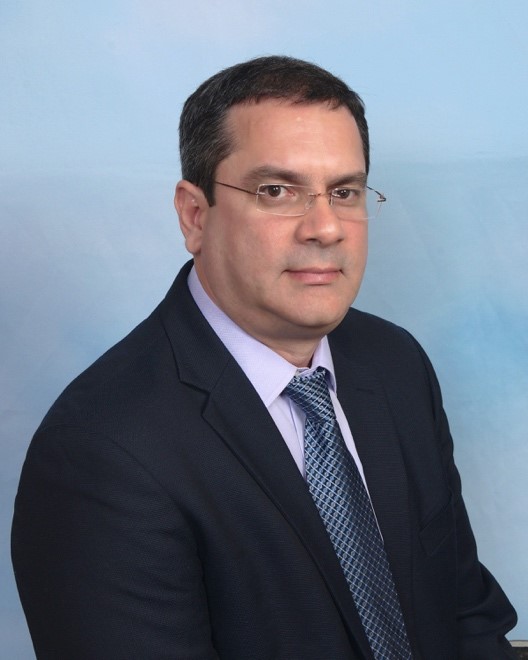 Emilio Morales is President & CEO of HAVANA CONSULTING GROUP (THCG and Tech, LLC), a Miami-based consulting firm specializing in market intelligence and strategy for U.S. and non-U.S. persons doing business in Cuba. Born and raised in Cuba, Mr. Morales was formerly the Head of the Strategic Marketing Planning Department for the Marketing Division for CIMEX Corporation, Cuba's largest state enterprise holding company, with more than 80 subsidiaries across Cuba engaged in 35 different retail and wholesale businesses and annual revenues of more than US$2.2 billion. Prior to CIMEX, Morales worked for the Cuban government on a range of bilateral projects in Argentina, Canada, Mexico, and South Africa.   Recognized for his unique insights into the dynamics of the Cuban market and economy,  Morales has produced dozens of related research papers and written over 50 articles on various sectors of the Cuban economy, including remittances, the market for mobile phones, real estate opportunities, tourism, energy, logistics and transportation, health care services and biotechnology, agriculture, food industry, retail opportunities, sugar industry, exports of rum and cigars, and Cuba's growing opportunities for entrepreneurs (known in Cuba as cuentapropismo).  He has also conducted several studies on the Cuban economic model, including studies on Cuba's internal economic consumption in various sectors (both at the state and non-state levels).  Morales is the author of two books: "Cuba: A Silent Transition to Capitalism?" (2009) and "Marketing without Advertising: Brand Preference and Consumer Choice in Cuba," Routledge Advances in Management and Business Studies, 2011.
---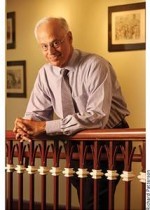 Jorge R. Piñon is the Director at Latin America and Caribbean Energy Program, Jackson School of Geosciences, The University of Texas at Austin and Interim Director, Center for International Energy and Environmental Policy, Jackson School of Geosciences, The University of Texas at Austin. Piñon began his thirty-two-year career in the energy sector when he joined Shell Oil Company's supply and transportation organization in 1975. He was president and CEO of Transworld Oil USA prior to joining Amoco Corporation in 1991 as president of Amoco Corporate Development Company Latin America. In this position Piñon represented the business development and joint venture efforts in Latin America between Amoco Corporation and state oil companies. In 1994 he was transferred to the downstream oil sector to serve as president of Amoco Oil de México and president of Amoco Oil Latin America, based in Mexico City. He was a member of the board of INROADS de Mexico, an organization developing underserved youth in business and industry and preparing them for corporate and community leadership. In 1997, while vice-president and member of the board of directors of the American Chamber of Commerce of Mexico -AMCHAM-, Piñon received the "Yiacatecutli" award for distinguished service in the promotion of U.S.-Mexico business relations. With international experience in business development, joint ventures and relationship management in emerging and transitional markets, and a network of senior energy contacts in Latin America; he is recognized as an independent analyst of regional energy issues, as well as the geopolitics of oil and natural gas in Latin America. He has conducted research and country risk assessments as a Visiting Energy Fellow at the University of Miami's Center for Hemispheric Policy (2005-2010) and at Florida International University's Latin American and Caribbean Center (2010-2011) prior to joining the University of Texas at Austin in 2012. He holds a degree in International Economics and a certificate in Latin American Studies from the University of Florida, Gainesville.