The World Affairs Council of Austin and the Kozmetsky Center of Excellence in Global Finance at St. Edward's University host a series of Forums on Global Investment, Finance, Emerging Markets and Geopolitical Risk. Our next Forum on global challenges in carbon footprint will be moderated by John Bretz and will feature Dr. Dhabia M. Al-Mohannadi.
Dr. Al-Mohannadi's work focuses on the systematic design of sustainable industrial parks under carbon dioxide limits, resource management, and climate policies evaluation. Her work deals with multidisciplinary problems that involves different decision-making processes, engineering and economics. Her research leads to developing analytical tools that can assess flexibility, robustness, reliability of process systems at the design and operational level.
Research Interests
Process system engineering
Process integration, modeling and optimization
Sustainable design and operation of eco-industrial parks
Carbon dioxide mitigation and natural resource management
Inter-disciplinary approaches to decision-making and problem solving
Strategic planning and techno-economic modeling
Experience
2018-Current — Assistant Professor of Chemical Engineering Texas A&M University at Qatar
June 2018 — Visiting graduate student at Imperial College of London
2015-2018 — Visiting Scholar at Texas A&M University at Qatar
2013-2018 — Graduate Fellow, Qatar Research Leadership program (QRLP), Qatar Foundation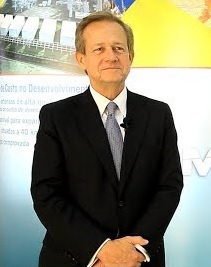 About the Moderator: John Bretz has more than 30 years of experience in the energy industry, upstream, midstream, marketing and trading. He began his career in New Orleans, Louisiana with Gulf Oil and Chevron. His prior experience includes roles with Duke Energy, Union Pacific Resources and Natural Gas Clearing House. John also served as Commercial Manager and Vice President for Anadarko Energy Services Company. John holds a Bachelor of Science degree in Chemical Engineering and an MBA, both from Tulane University. He is a member of the Society of Petroleum Engineers, Asia Society, and currently serves on the Board of the Tulane Energy Institute.
The Kozmetsky Forums will be held on Zoom during the fall of 2021.