Carrie Vanston puts the focus on corporate cultures
The World Affairs Council always holds a soft spot in my heart because it takes connecting to a whole other level – internationally! Its most recent endeavor, the Global Business Luncheon Series, continues its mission to provide new avenues of development for its international community, while encouraging new people to jump onboard. I am excited and honored to be giving the second presentation of the free series on April 1.
The focus of my talk, "International Dimensions of Strong Corporate Cultures," is on the commonalities of organizations with great business cultures no matter whether in the U.S. or elsewhere in the world. We often concentrate on differences, but similarities are as important, if not more, because they form the foundation for all of our relationships. We ALL want to connect with each other, be appreciated for what we do, and have a higher purpose that impacts the world.
During my talk, I'll talk about five keys that create, grow, and sustain great corporate cultures and suggest ways you can increase your own culture quota. These keys include connecting, developing, discovering. collaborating, and, finally, transforming.
By clarifying your own purpose and values, you will more clearly articulate them to others, here and abroad. This in turn, attracts people that appreciate your purpose, respect your values, and want to work with you. These kind of collaborations give each of us the ability to multiply our successes, while increasing our own positive difference in the world.
The Global Business Series' first presentation earlier this month with Salvador Apud's talk on "Successful Cross Cultural Negotiation," was a great lead-in to mine. Contrasting my focus on similarities, he showed several cross-cultural differences and ways to bridge them.
In a nice follow-on to my talk in the series, Jason Finkelman, speaks on "Immigration's Impact on Austin Businesses & Startups" on May 6. He explores how businesses are managing employment-immigration challenges, what changes may be on the horizon for U.S. immigration reform, and what lies ahead for international businesses and startups seeking to expand in Austin.
On June 3, Larry Tabash continues the series with a presentation on "International Trade." As he is the International Business Development & Global Team Leader for Africa, the Middle East, and South Asia at the U.S. Department of Commerce, expect a lively, informative session.
In the meantime, I sincerely hope to see you at my session, "International Dimensions of Strong Corporate Cultures," scheduled Friday, April 1, 11:30 am – 1:00 pm at ACC-Highland Mall (in the new ACC wing).
Warm regards,
Carrie Vanston
---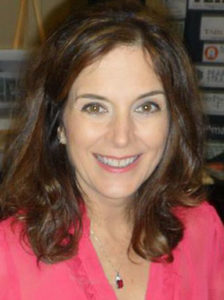 Carrie Vanston is Lead at Corporate Cultures That Rock. She helps organizations, large and small, maximize purpose and connection to create better performance and profit. She is a consummate connector, who enjoys bringing like-minded people together to share, learn, and grow through advice, workshops, presentations, coaching, and facilitation. She is the developer of "Five Keys to an Engaged & Innovative Culture" and co-author with Dr. John H. Vanston of the award-winning book MINITRENDS: How Innovators & Entrepreneurs Discover & Profit From Business & Technology Trends. Her Five Keys feature placed #4 in the Top Ten Articles of 2015 in Texas CEO Magazine.