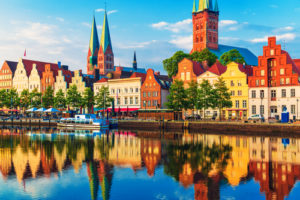 Germany is the second most popular migration destination in the world.  In 2015, Germany recorded the highest influx of immigrants (1.14 million) in post-World War II history.  Net immigration increased 49 percent, with the majority of immigrants coming from outside of Europe.  In 2016, the German labor market remained the tightest in over 25 years.  Bolstered by government expenditures and private consumption, output increased at the fastest pace in five years.  Attend this session to learn about immigration from a German perspective as our featured speakers address the following questions:
What is the average German's view on immigration?
Why did Germany establish a new integration law?
Are there any similarities with the USA and its own immigration policies?
Agenda
6:00 pm Registration and Networking
6:15 pm  Featured speaker introductions
Bernard "Ben" Buecker, Attorney at Law, Former Honorary Consul, Federal Republic of Germany
Stefan Felsner, Attorney at Law & Partner, Toennes & Felsner Fachanwält
6:45 pm Q&A period
7:15 pm Concluding remarks
7:30 pm Departures
We hope to see you there!