Cultural Competence as a Paradigm for Peace
There is a general tendency amongst people of good will to believe that we as human beings are more similar than different and that despite some superficial differences in the form of customs and behaviors, deep down we are all the same – human beings with the same core needs, values and desires.
We find comfort in such beliefs and like to think that focusing on such assumed similarities, will help us get along and ultimately foster peace.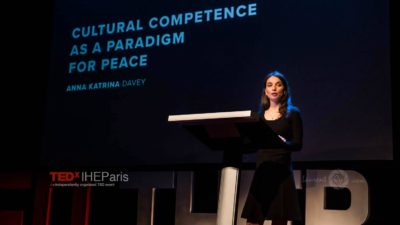 In my recent TEDx Talk in Paris I challenge such beliefs, demystify the comforting yet misleading assumptions around universal values and offer a practical alternative.
Please enjoy the video recording of my talk:
https://www.youtube.com/watch?v=5vL8ws2N1dQ
­