Is Your Company Seeking Ways to Increase Sales and Connections into Japan and SE Asia?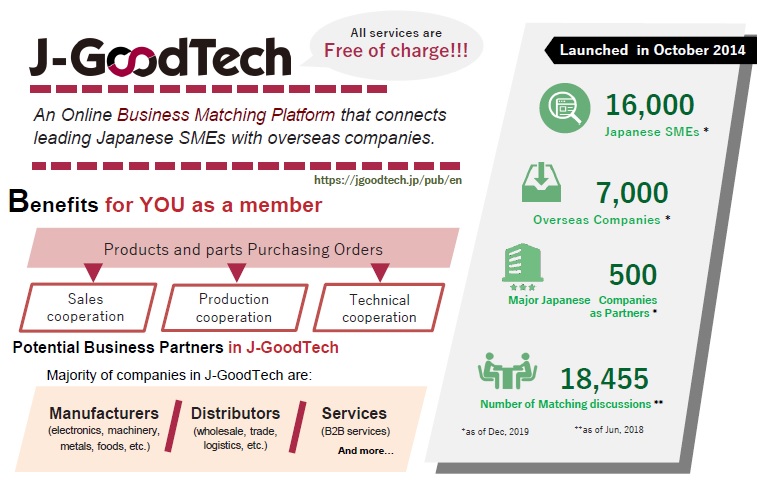 Texas companies that export generate five times higher revenues than their non-exporting peers.   For the past several years, Asian nations have represented the top export markets for Central Texas companies.  In fact, Japan is regularly ranked among the top five export markets for our region.  In order to build upon this foundation and create new trade opportunities for Texas companies in this dynamic market, the Center for Global Trade  has established an MOU with J-GoodTech, a division of the Organization for Small and Medium Enterprises and Regional Innovation – Japan.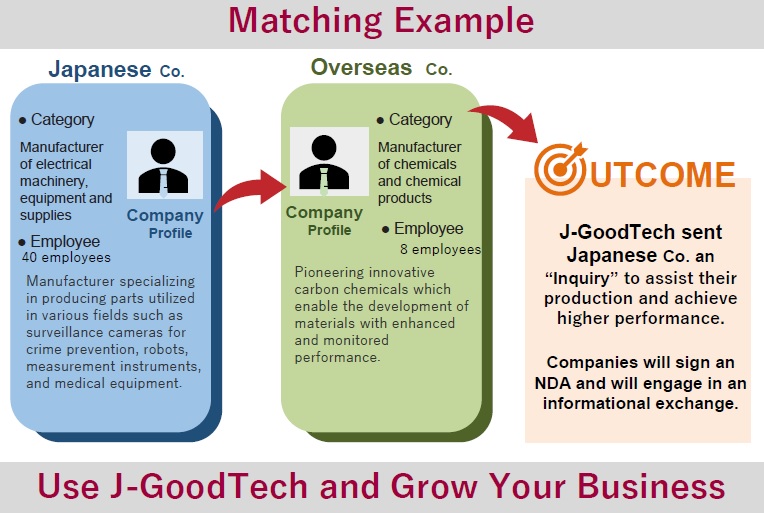 This partnership is specially tailored to connect Texan companies – via a free online platform – to potential customers and partners in Japan.
Texas companies seeking to connect with Japanese partners and feature their products on the BizMatch online platform may complete the form located here.