Global Entrepreneurship Week, Generation Y, and Innovation in Norway
Ben Ramirez recently traveled to Norway with Mitch Jacobson, Director of the Austin Technology Incubator at the University of Texas.  Ben was invited to offer presentations on Generation Y, and the innovative business ecosystem in Austin during Global Entrepreneurship  Week.  Vital connections were made with Norwegian entrepreneurs, executives from major European corporations, and government officials from several European Union cities.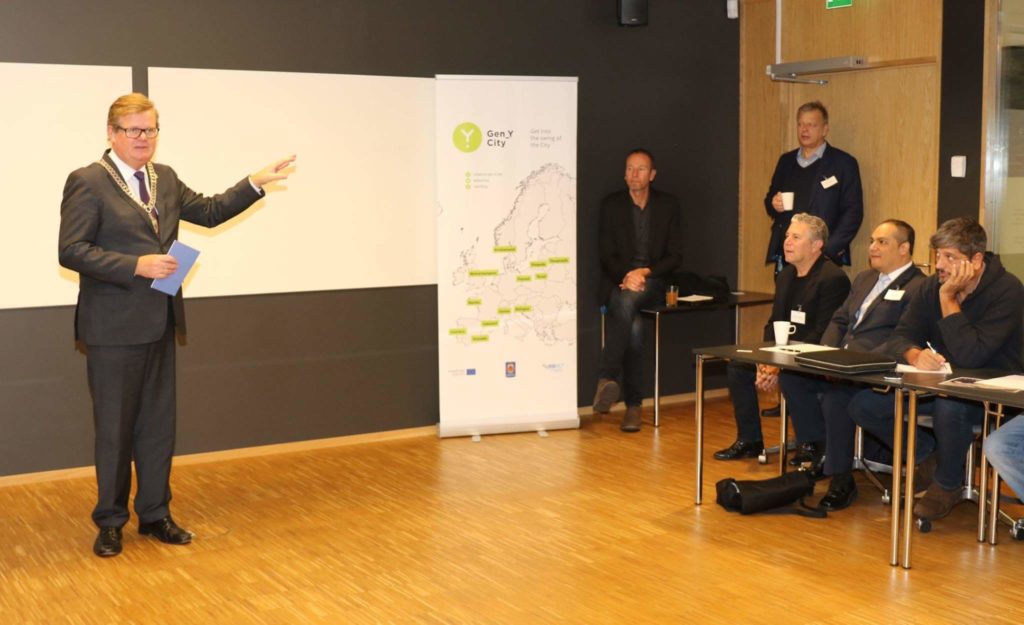 Ben's first presentation during this visit was for the EU's Generation Y project working group meeting in Kristiansand. The audience expressed much interest in our economic growth efforts, Austin's large percentage of GenY residents, as well as our status as having the largest number of GenY entrepreneurs and highest paid GenY workers in the USA. "It was fantastic experience to not only present, but also learn how other cosmopolitan cities in the European Union are working on creating and maintaining young, vibrant communities," stated Ben. "I was able to reconnect with the GenY project delegates at different times and venues during this visit to Norway. During those impromptu discussions, they each had the opportunity to pepper me with additional questions. We explored several ideas as they informed me of their own economic development projects and goals."
Kristiansand's population is nearly 90,000. The city has a strong and growing startup ecosystem that reminds many of Austin.
The extensive tour of the Vest-Agder region included more business meetings as well as a presentation on the Central Texas economy and startup ecosystem to leaders in Grimstad, Norway. In addition to the creative industries and ICT, there are several sectors where the two regions may benefit one another. Those industry sectors include mobile tech, digital media, clean tech, recyclables, fintech, R&D, advanced manufacturing, and automotive technologies. The Vest-Agder region corporate executives expressed their desire to meet and matchup with central Texas companies for future collaborative and business development initiatives.
The World Affairs Council of Austin is involved in several efforts to assist trans-Atlantic business initiatives between central Texas companies and those in Norway.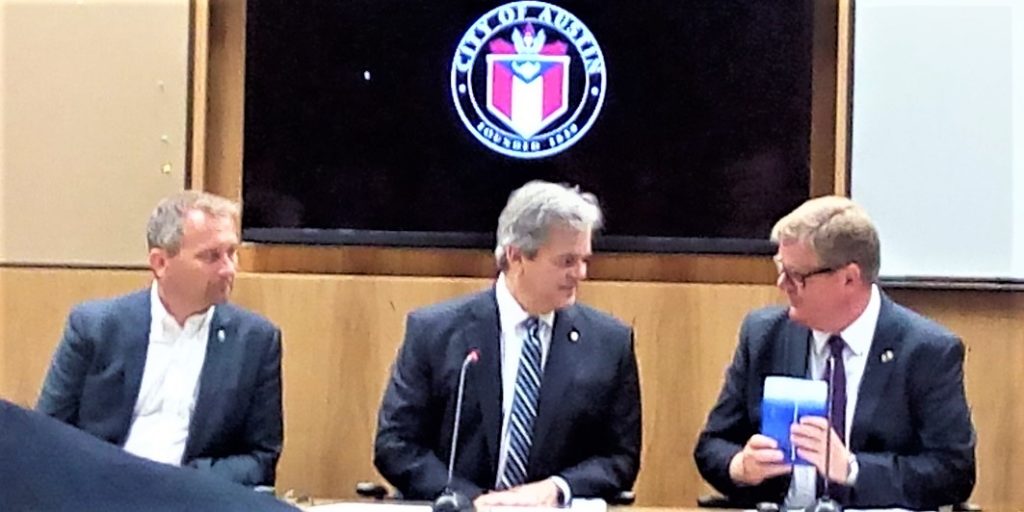 During SXSW 2018, local corporate decision makers will be able to meet with their counterparts from the Vest-Agder region at the House of Scandinavia. These Norwegian companies will visit central Texas to personally explore investment and business partnerships within the creative and ICT industry sectors.
If you are interested in these special opportunities, watch our upcoming events calendar and join us!